Add pictures to Shopify navigation

You already have images linked to your products and collections, and you simply want to display them in a dropdown or mega menu. If your theme doesn't support this, Meteor Mega Menus has your back. 
The Meteor Mega Menus app works with your existing Shopify menus and theme and allows you to customize your menus with images, product info, and much more. The app also features design tools to allow you to further customize your menus if you so desire.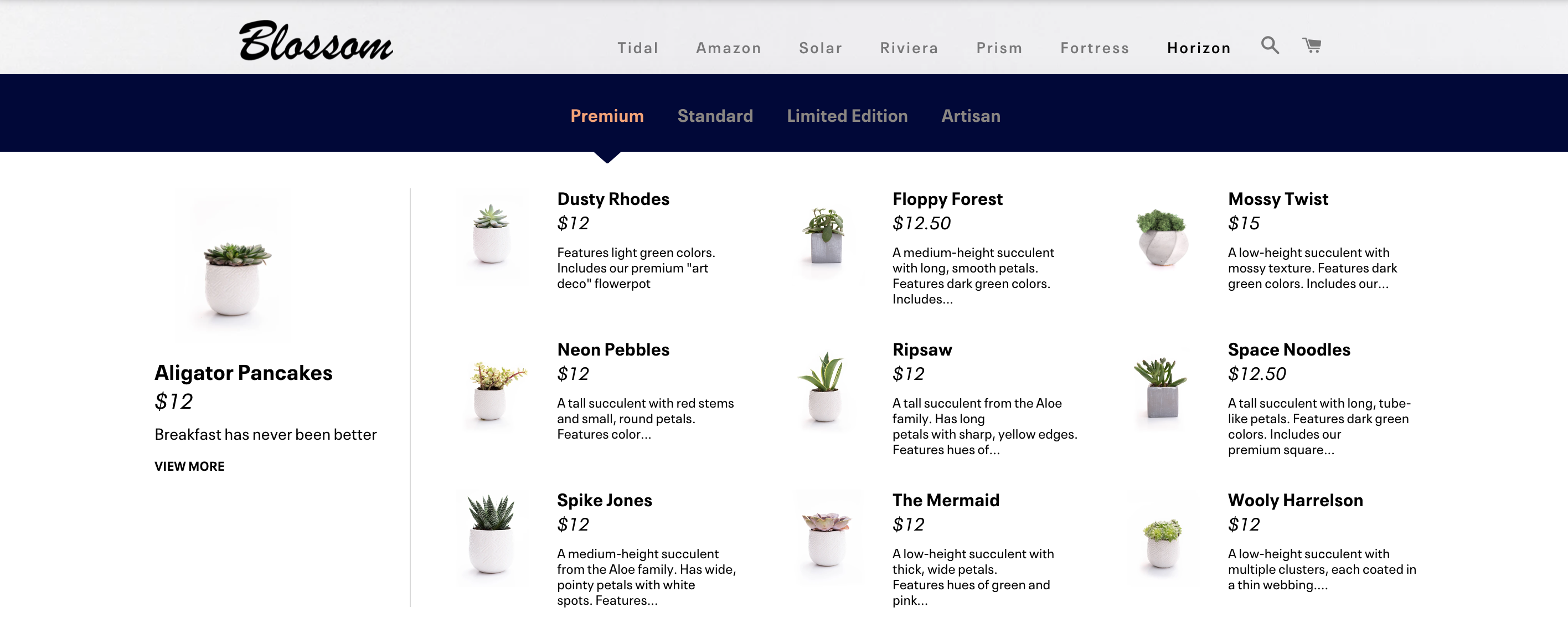 The "Horizon" template has plenty of room for images in each tier.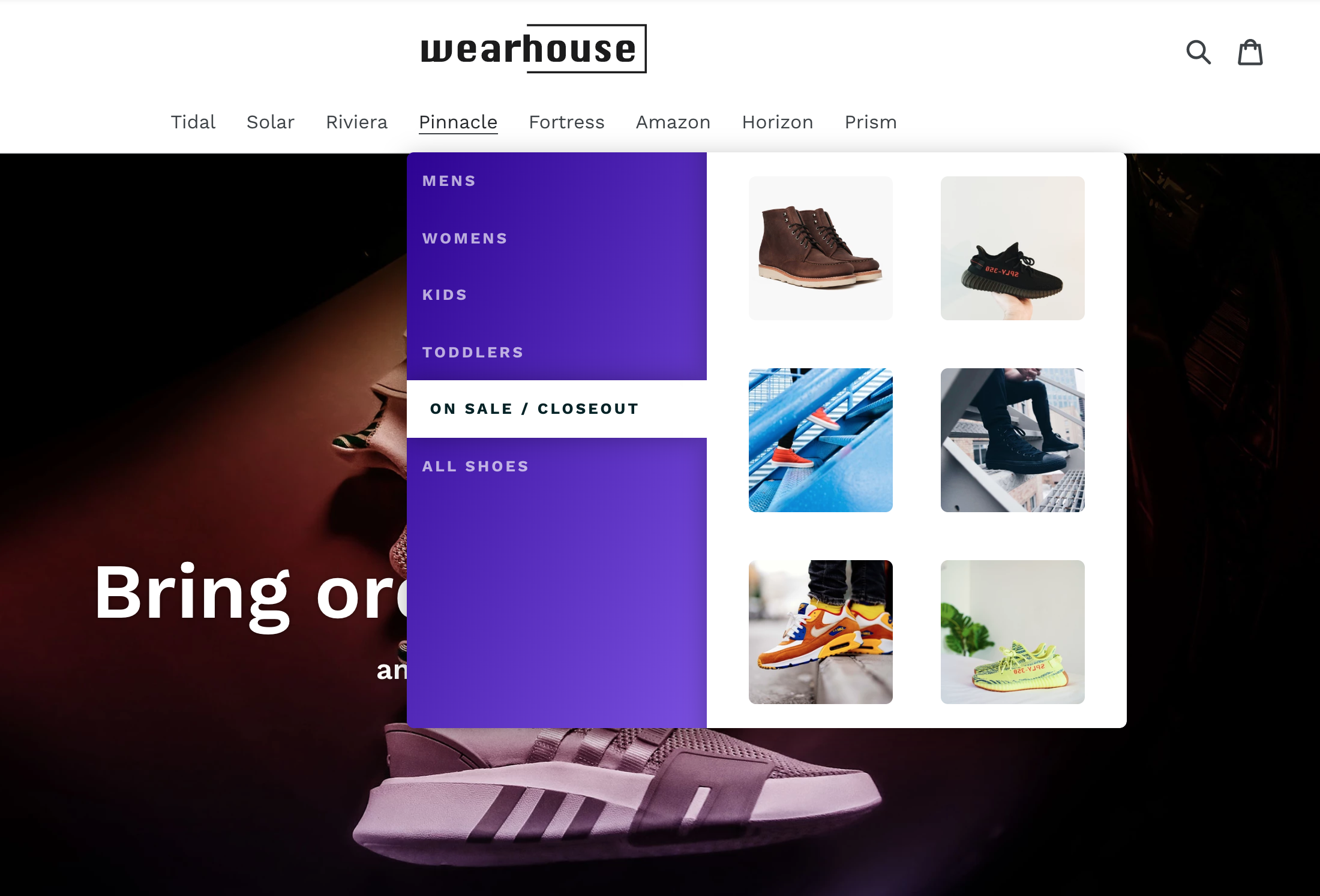 The "Pinnacle" template features gradient backgrounds and image support.


The "Prism" template is perfect for displaying big, bold images for your menu items. This can be products, collections, or even blog posts.