Customer tags in Shopify are a powerful way to filter your customers. Once customers are properly tagged you can improve your marketing efforts, offer special pricing to members, and much more. The sky is the limit, really.
Customer Fields for Shopify makes it easy to gather the data you need from your customers and automatically add the appropriate customer tag in your Shopify admin.
There are two ways to automatically tag customers using Customer fields:
You can tag customers with the value they select from any dropdown, checkbox or radio field
You can use conditional form logic (called "Rules" in-app) to apply tags based on conditions you define.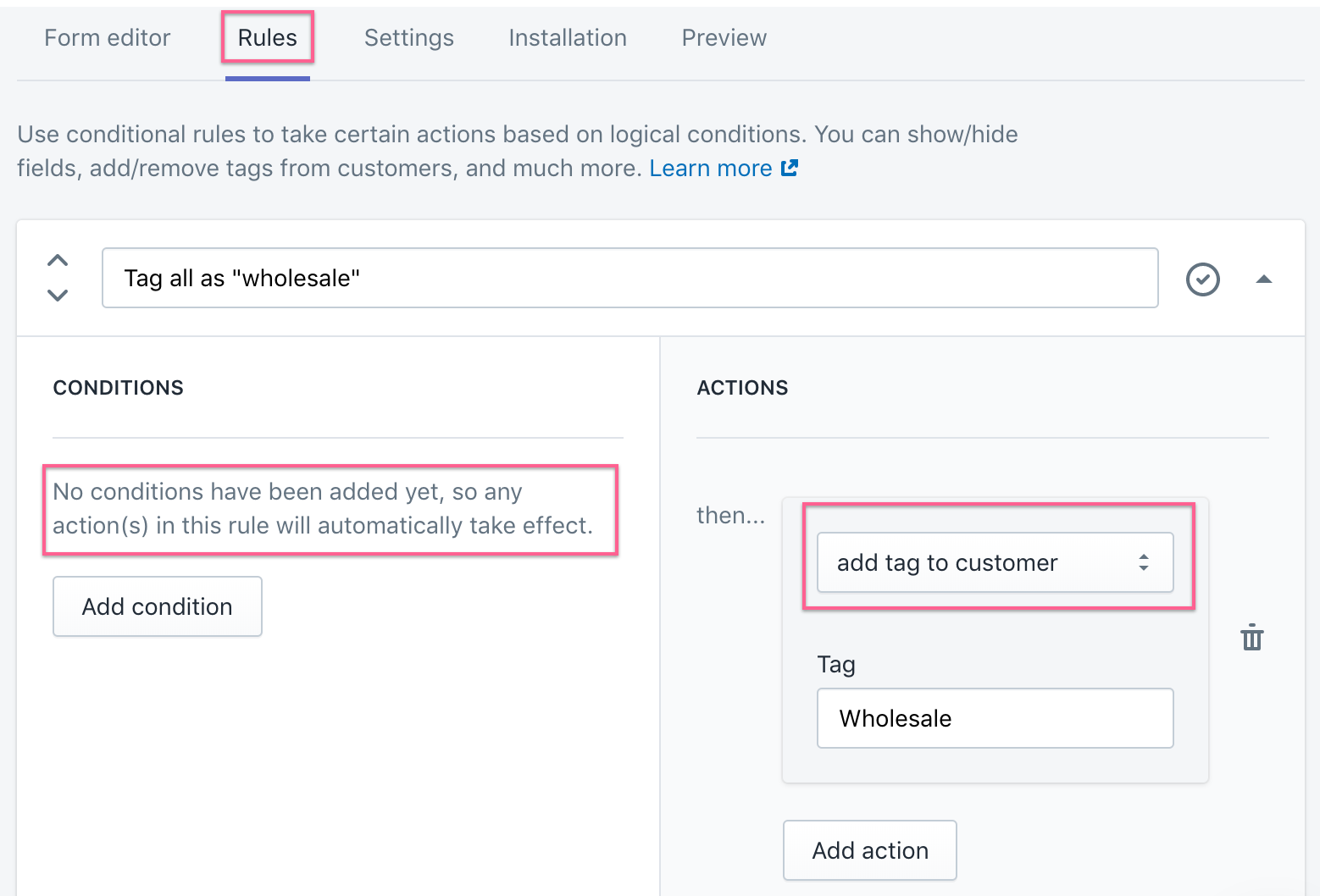 Ready to get started? 
Start your 14 day free trial in the Shopify app store. 🎉 
Want to learn more?
Learn how to build unique forms for different types of customers.