Meet the Team page: Why you should refresh your outdated About Us page
PS: It doesn't have to be complicated OR expensive

Ever surfed through a company's website only to be greeted by a hodgepodge of photos that look like they were snapped on various random smartphones? One person's shot is in an office, another's at a coffee shop, and then there's always that one person who thought a holiday selfie would be okay. Not a great look, right?
Let's chat about something often overlooked in the business world: consistent, professional team photos. If you're wondering why you should spend time and money on this, sit tight. We've got the scoop.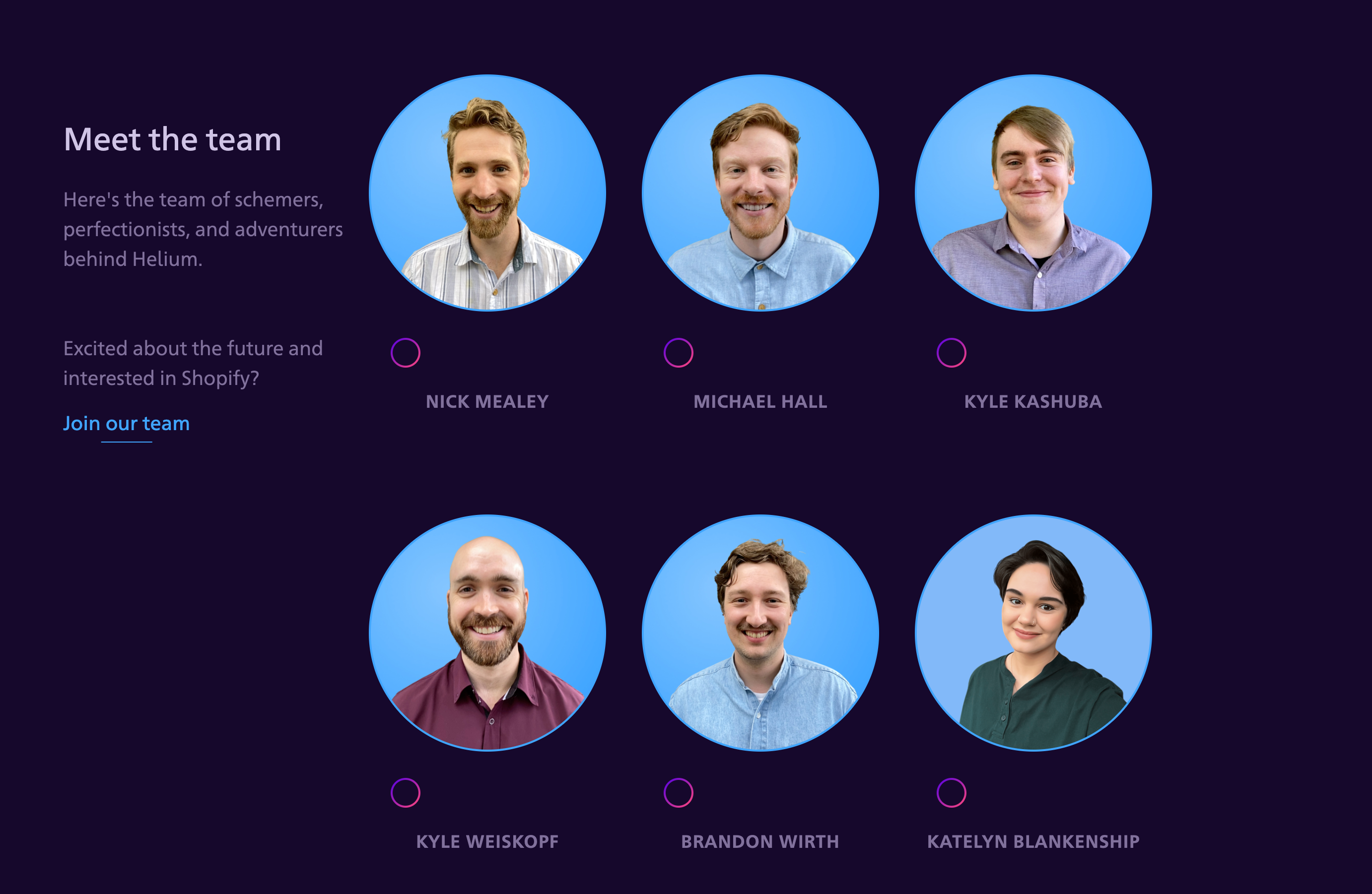 5 reasons to update your website's team photos
Authentic 🤝 Professional
When folks pop by your online digs, they like to know who they'll be dealing with. Those well-shot, consistent team photos on your site? They give your company a friendly face, making you folks more relatable and approachable. Plus, it's a sweet way to show you're a legit, trustworthy business.
Matchy-matchy for the Win! 👯‍♀️
Having team photos that all look like they belong together sends a strong message: you know what you're doing. It's not just about everyone looking their best, but showing you're a tight-knit team that values professionalism. And guess what? That kind of image is like a magnet for potential customers, partners, and employees.
Your Vibe, Your Tribe 🕺🏾
Your team photos can do double-duty by showing off your company culture. Go for formal suits and ties to show you mean business, or rock the casual wear if you're all about a laid-back workspace. The way you present your team can help you attract people who dig your vibe and can jive with your tribe.
Team Spirit Booster 📣
Getting your team together for a professional photo shoot isn't just about the end result. It's a cool way to boost team spirit and make everyone feel appreciated. Plus, when your crew sees their faces featured on your site, they're going to feel super proud to be part of your gang.
Climbing the SEO Ladder 🧗‍♀️
Now, here's a fun fact. Those spiffy team photos aren't just pretty to look at—they can help your website climb higher in search results. Add in the right tags and descriptions, and voila! You're more visible online, and more traffic will find its way to your site.
In a nutshell, pro team photos are about more than just looking good. They're about showing you're a solid, professional crew that knows how to work together and have fun doing it. So if your company website's been missing that bit of pizzazz, it might be time to strike a pose and say cheese!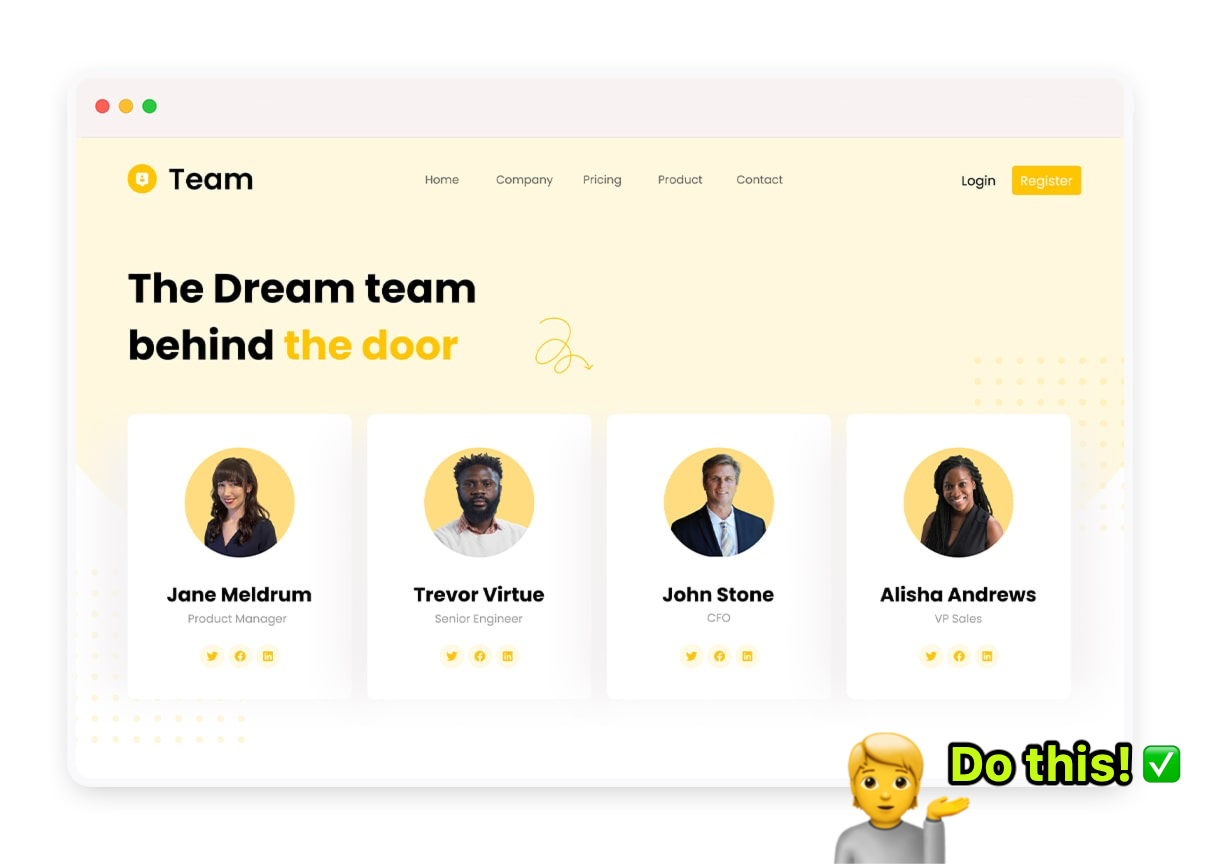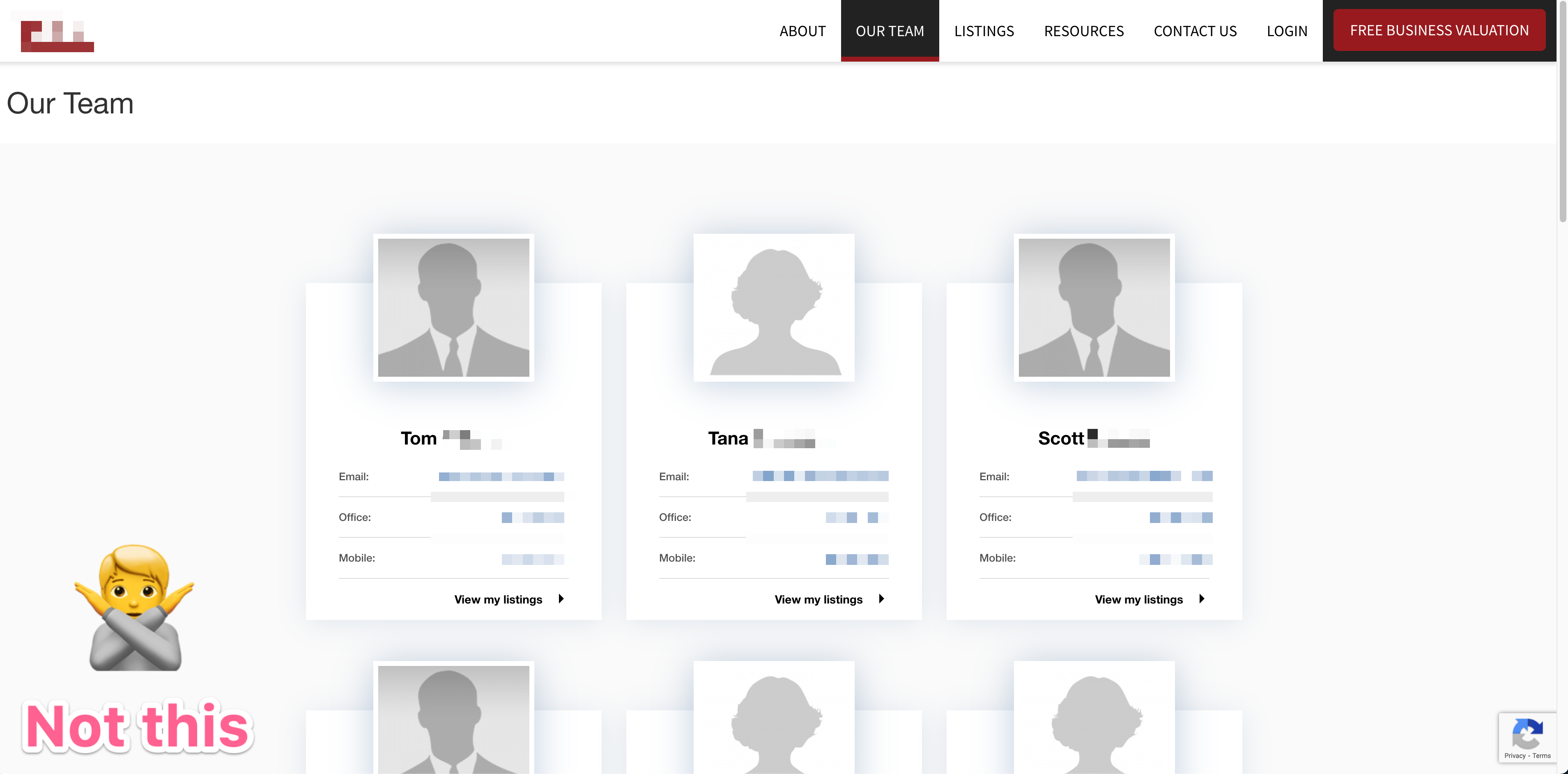 Common Objections to Professional Team Photos
We get it. Investing in professional team photos may feel like opening a can of worms. Time, money, constantly updating — these are all legit concerns and have always been a problem for us at Helium. That is, until we found Snapbar Studio. Let's break these down one by one and hopefully put those worries to rest!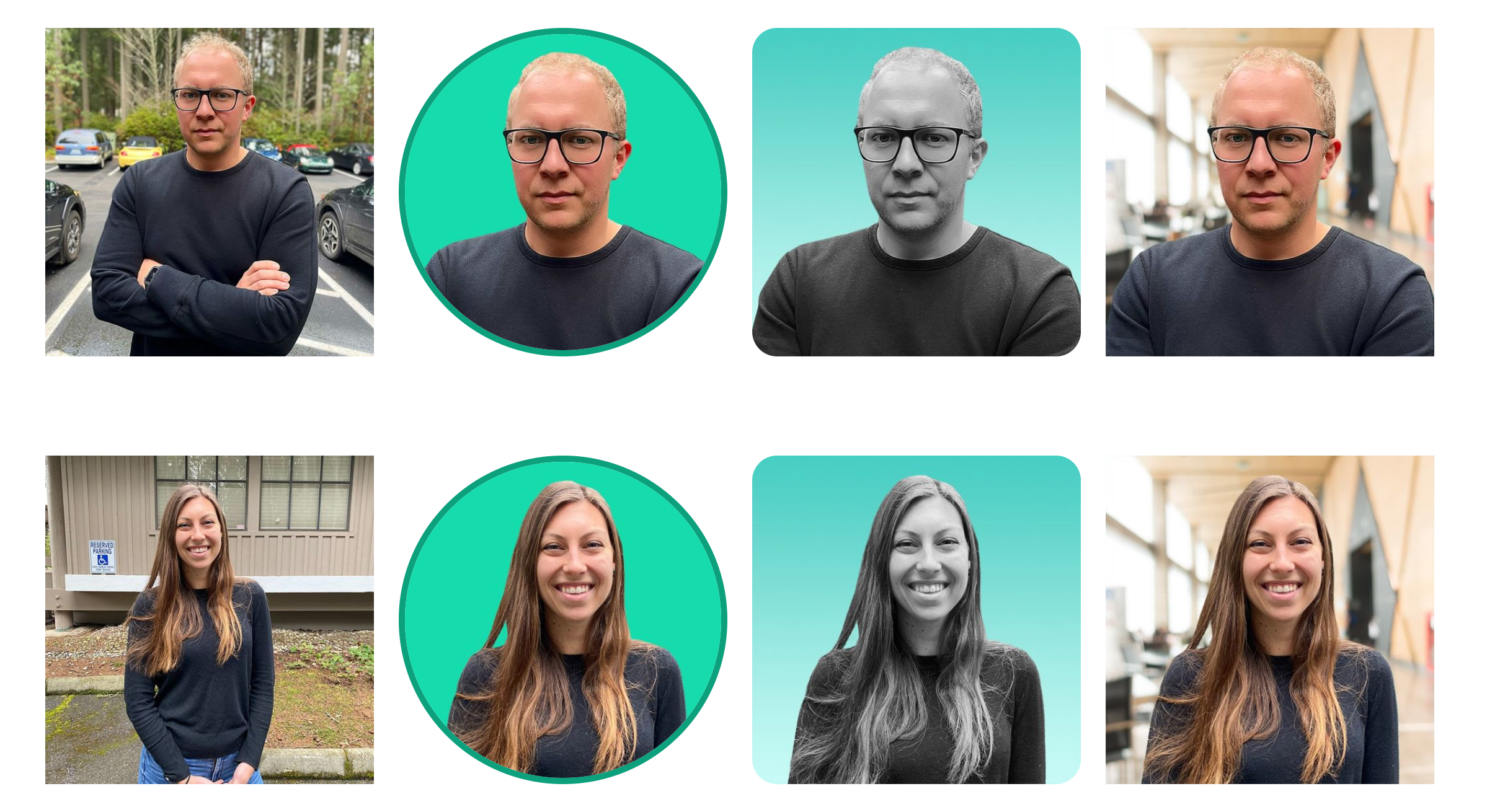 But it Takes So Much Time!
Organizing a professional photo shoot for your team will eat up your schedule. Don't do that. Send invitations to your team with Snapbar Studio to upload or take (and retake) photos. Then approve photos with one click!
Imagine not having to scramble for a decent picture every time you want to introduce your team or update your website. With a good set of consistent, high-quality photos at your disposal, you're future-proofing your content and saving a bunch of time in the long run.
Isn't It Going to Be Expensive?
Whether you're paying hourly or per headshot, a professional photo should could cost anywhere between $40 to over $100 per employee 😬. Snapbar Studio averages around $15 per employee! If that still sounds pricey, let's put this in perspective.👇
People spent over $700 million on internet JPEGs in April.
Srsly tho… These pictures are more than just images. They're a part of your brand identity, a visual calling card that can attract new business, partners, and talent. When you think about the potential return on investment, the initial outlay doesn't seem quite so big. Plus, since employees can take headshots on their personal devices they'll spend more time working and less time waiting in line for a professional photographer. (No free combs? Bummer.)
What About New Hires?
Good question! Teams change, and you're going to have new faces that need adding to the lineup. Employees at many companies spend 6 months or a year at a company before they're ever added to the team page, that is, if they ever make the cut. Snapbar Studio strikes again!
Some photographers can even recreate the same lighting and background for consistency. Then, make the photo session a part of your onboarding process. It's a fun way to welcome new team members and get them feeling like part of the team from day one. With the background replacement tool plus lighting tips and tricks offered by Snapbar Studio, you can count on photos for newbies that blend in with the rest of your team. Instant access means your employees will also be able to use their approved photos on LinkedIn, Slack, or their Tinder profile… though we probably wouldn't recommend that last one.
TL;DR
Professional team photos involve some time and money, but the right tool can make this a cake walk. We can't speak highly enough of what the folks at Snapbar are doing! Go check them out: Virtual Headshots for Teams: A New Way To Get Business Headshots.
The payoff is huge. You're not just getting photos. You're investing in your brand, building trust with clients, fostering team spirit, and boosting your online presence. Sounds like a pretty good deal to us. So go ahead, step into the spotlight and let your team shine!